Roofing Services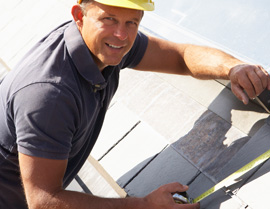 PROTECTION FOR YOUR HOME AND FAMILY
Performance Roofing Services have been in the roofing business since 1976. The Hoff family grew up in South St Louis County and have been taking care of customers since its inception.
Your roof is made up of certain components, one of which is the shingles themselves. We have estimated several options for the shingle choices along with some other options that every consumer needs to consider.
We also can provide a reference list of customers in your zip code that have had Performance Roofing Services and Installation.
We are passionate about our company and are adamant about the quality of workmanship that we perform.
You have not viewed us on television advertisements because we receive the majority of our business from satisfied customers that are eager to tell their family and friends. This also saves our customers some money because of the cost of that advertising.
Give Performance Roofing Services a call, there is no pressure, no obligation, we are just eager to have the opportunity "EARN YOUR BUSINESS".
Sincerely,
The ownership and staff at Performance Roofing.